---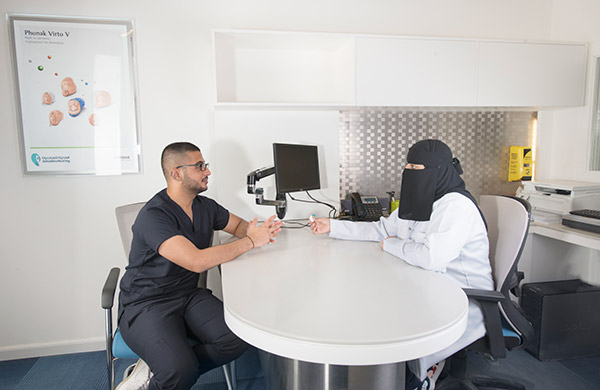 Other Services
Your comfort is our focus, so we have a specialized and qualified team at the highest level whose mission is to ensure your comfort by providing the following patient care services:
Patient Care
Our experienced team of patient care specialists coordinates appointments and referrals, cares for patients' comfort, and accompanies special needs patients to guarantee a unique hearing healthcare experience.
Mobile Home Care
We provide various medical services in homes and workplaces by using the latest mobile devices and following the standard procedures.
Training and Education
We conduct theoretical and practical training sessions for everyone involved in hearing healthcare, from doctors and specialists to students and even patient companions.