---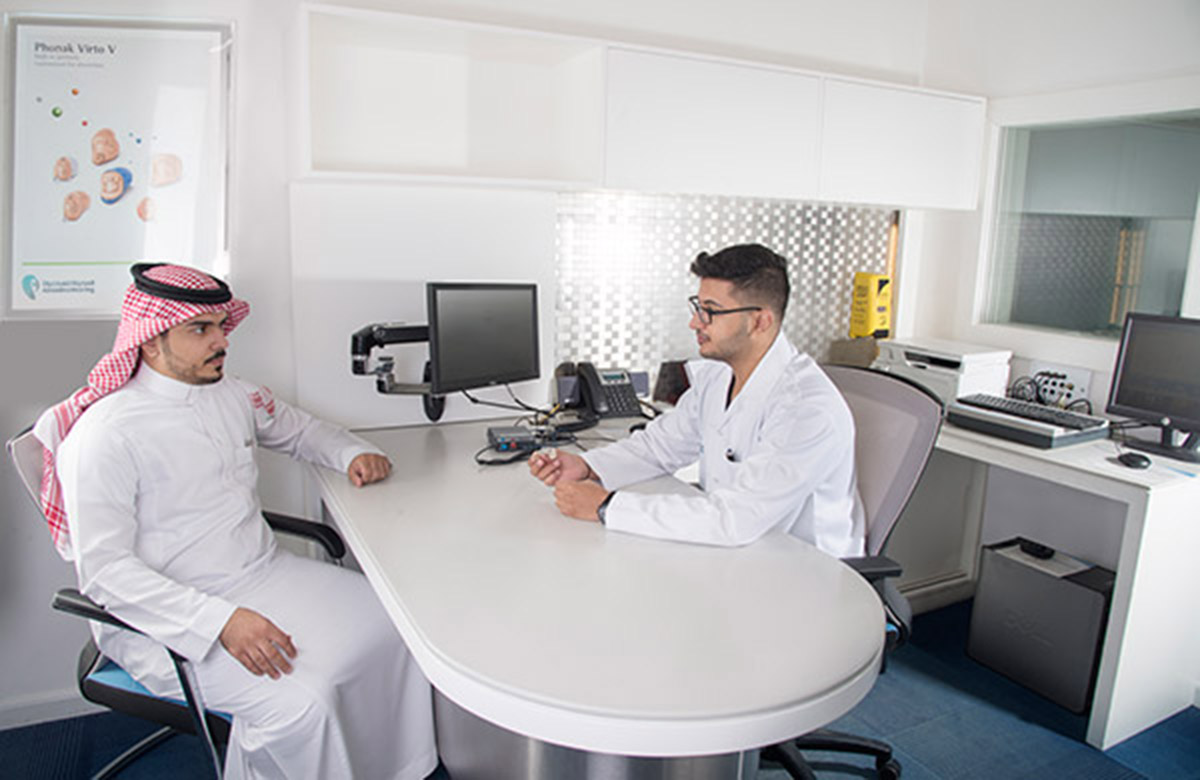 Who we are!
Almadina Hearing is a company owned by Almadina Group establish in 1992. It is a local leader in providing hearing healthcare services and products in cooperation with international partners such as PHONAK in Switzerland. For more than 25 years, Almadina Hearing has established its reputation in the Saudi market as a certified and reliable medical solutions provider in the field of hearing healthcare.
We offer a capable network of hearing aid centers across the country that constantly seek innovative ways to serve you better. Thanks to Allah, we have contributed to changing the lives of more than 100,000 patients with hearing conditions and we aspire to increase this number in the future.
Our Practice
We strive to treat each person as if they were our own family member to ensure they receive the best possible hearing care. We focus on continually serving those struggling with hearing loss with the best value in hearing aid technology in KSA.
Our Guarantee
Our commitment to you or your family members is built around the mutual agreement of honor, integrity and trust with each individual. We aim to provide the greatest hearing care experience possible by abiding to the following standards that define us:
Hearing Evaluation
We evaluate your hearing, communication needs and goals for your life. The hearing evaluation is to determine if you may be helped with hearing aid(s).
Treatment is more Than Just an clinic Visit
We work with you to create a long-term treatment plan, define follow-up appointments, perform regular ongoing evaluations, and any additional care that you may need to make sure you stay satisfied with your hearing in the years to come.
Recommend Only What Needs Recommending
Because we evaluate all your hearing and communication needs, we will recommend a treatment plan that is unique to you and designed to meet your needs.
Warranty for One, Warranty for All
When you work with Almadina Hearing, you will get a warranty and support and service guarantees on all products.
Clear Understanding of the Hearing Journey and Results
We make sure that you understand what steps will be taken on your journey to better hearing and what the realistic outcomes are for those steps.
Seeing and Hearing the Benefit
We will verify that the hearing instruments and accessories that go with them are working and provide the benefit that you need. This verification may be done through several clinically adopted tools such as Real Ear Measurement, Speech Mapping or Sound Field Verification.
Commitment for a Lifetime
All products receive free cleanings and testing for their lifetime.